I love Singapore and I go there at least once a month.
Never on work. Only for pleasure.
Everything about the city captivates me. The people are fabulous. The design scene is buzzing and there is a certain panache that is tough to come by elsewhere.
I almost always stay at The Raffles. The reason for this though, is a closely guarded secret. You see, they have over time, perfected the art of making a fine cup of masala chai. Their mutton thali is top rate as well. And on occasions, they have also put together some rather neat paranthas for me. It is my aim to get them to perfect a crisp masala dosa and pani-puri for me. I suppose they should get sorted on that front by the end of this year.
Singapore is a foodie's delight and if you enjoy food, this city has plenty to offer. Here are some of my favourites, and what I recommend you do not miss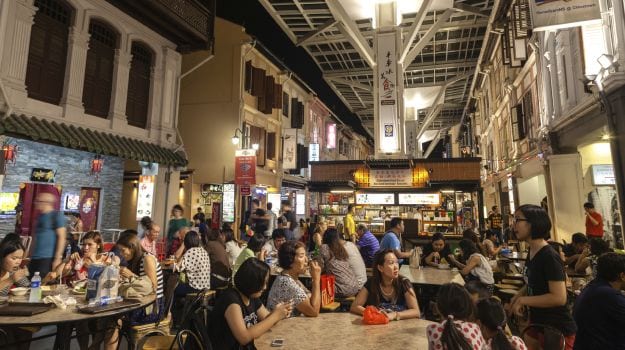 Every one has their own Chicken Rice theory. Pay no heed to it. If Mastermind had ChickenRice as a possible topic, I would win it hands down. There is a school of thought that says Tian Tian at Maxwell Centre is the epicenter of Chicken Rice. Not quite. Plus once you are past the age of 40, standing in a line with a tray in your hand and sweat trickling down your brow is not an agreeable sight. It makes you look like Oliver Twist in a line for gruel. Not cool. Chin Chin on Purvis Street is also very nice. Then one day, during a global seminar on Chicken Rice, my friend Sonal Dabral pointed me towards Boon Tong Kee.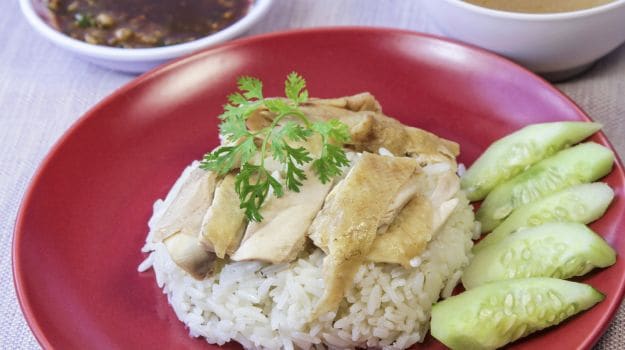 I admit is it is first rate and has been my go-to-place all these years. But a trip a few days ago, changed it all. Forever erased all past memories and got me to place the crown of Chicken Rice on an all-new place. It started as a conversation with a cabbie: the only blokes who know where to get good food without burning a hole in your pocket. Fred Long told me that the hype around Boon Tong Kee was understandable but not entirely justified. He said that the only place to have Hainanese Chicken Rice in Singapore was actually Swee Kee. Upon entering the place we saw plastic stools; the leitmotif of authenticity in my book. The plusher the chairs the more worrisome the food will be. We were then told that one had to share tables. The food arrived. The chicken was moist. The garlic sauce was a scorcher. And the rice was lumpy and just perfect. We also tried a steamed snapper and some prawns. The prawns were firm yet moist. We washed it down with some lemon water. All done in SGD 39. The most brilliant meal I have had in recent times.
DIM SUMS
Now Din Tai Fung may have got a Michelin, but it certainly doesn't get my vote. Its entire process is way too mechanical for me. For a long time, I was captivated by Paradise Dynasty. It is a no nonsense place that doesn't encourage you to hang out. Eat and scoot is the basic mantra there. Their truffle dim sums are extraordinary. But what kills it for me are the steamed prawns that they serve. They are all about wonderful flavour and simplicity.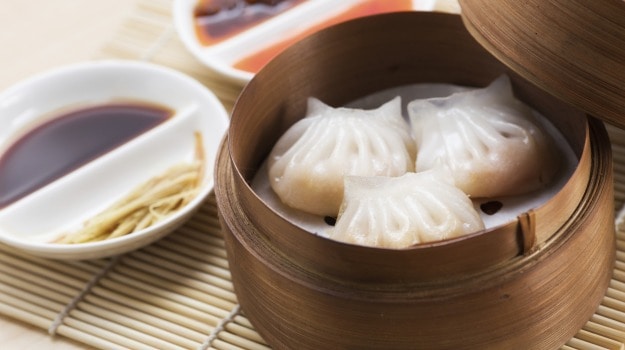 The only place that serves better steamed prawns is House of Ming at The Taj Mahal, Delhi. But they are not on the menu. You have to call Abnash Kumar a week before and ask him to get the Chilka prawns. They are an essay in good taste. Anyway, back to dim sums. A friend implored me to try the ones at Ming Jiang, the restaurant at Goodwood Park in Singapore. Tremendously good. Even Royal China at The Raffles puts together some dignified dim sums. However, I would place my mah jong chips on Paradise Dynasty. Ignore the lady at the reception. She has been sulking since 1976.
COFFEE
Two places really.
The first one is the recently-opened Muji Café. It is everything that the brand stands for. Spartan , stylish and deeply sophisticated. The stuff that did it for me was the absolutely marvelous Caramel Pudding. Light, fluffy and deeply delicious. And the drink to have is the typically Japanese Iced Yuzu Squash. Sigh!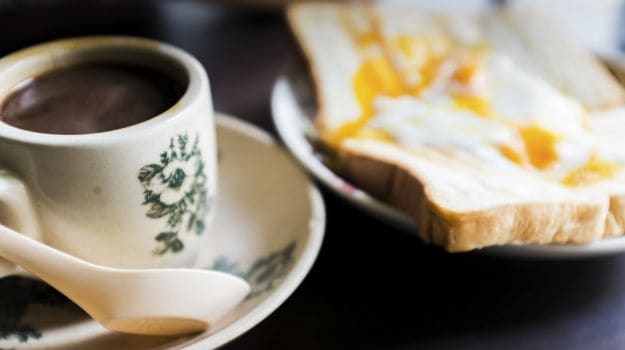 Dempsey is the citadel of cool in Singapore. And within Dempsey, P S Café is very very luxe. There is seating both indoors and outdoors. Their Truffle Shoestring Fries are a class act drizzled with truffle oil, Parmesan and parsley. And the drink to have is the Lemon Ginger Soda: rigorously refreshing.
ICE CREAMS
If you have a sweet tooth, Singapore is the place to be. It is dotted with fabulous ice creams places and brands.
The brand I love is Popaganda. Their popsicles are tremendous. And the flavours are a distinct departure from the dreary. They have an olive flavour which is actually quite charming. But the really cool one is the Watermelon Gazpacho: It has watermelon along with celery, bell peppers, cucumber and lemon (you read that right). Fantastic.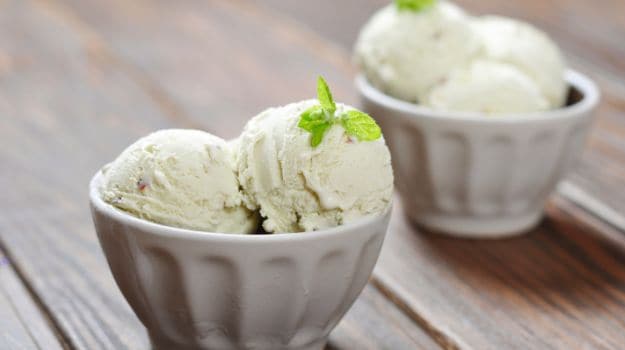 Among the more conventional brands, my favourite is Udder's. Two of its flavours just do it for me: Cereal Killer which blends cornflakes in milk with bourbon. And Horlicks Balls with truckloads of Horlicks powder, Malteasers and a pich of sea salt.
There is so much to the food scene in Singapore. One could do an entire book on it.